Victory Series™ Stainless Steel Braces
Stainless Steel braces are the most common type of braces used in orothdontic treatments.They are made of high-grade stainless steel. Today's metal braces are smaller, more comfortable and more attractive!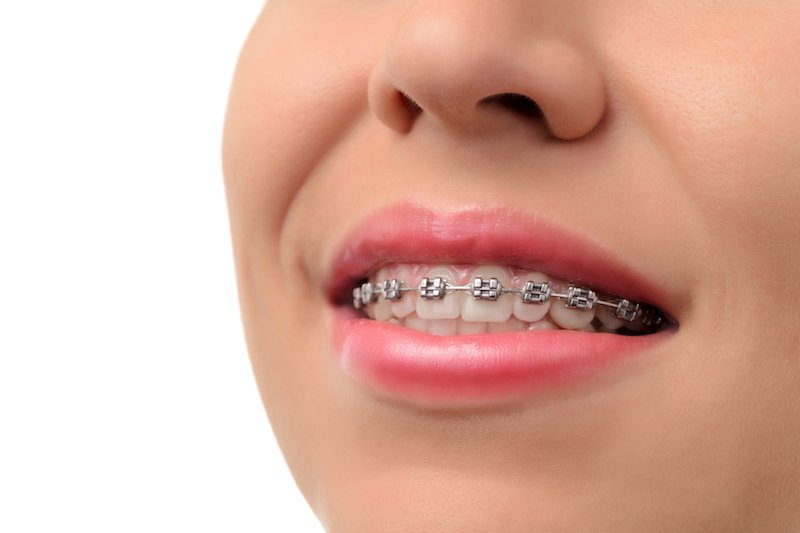 Advantages of Metal Braces
Metal brackets usually are the least expensive of all types of braces.
Treatment time is usually the shortest among all types of braces.
You can choose a darker ligature, which hides curry, smoking or black coffee stains.
Self-ligating braces do not contain rubber ligatures, so staining will never be a problem.
They are strong and rarely break.
Golden brackets are unique, novel and generally look attractive.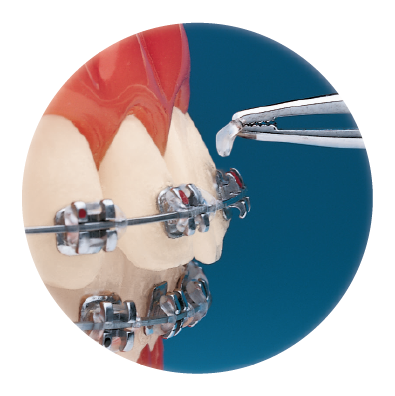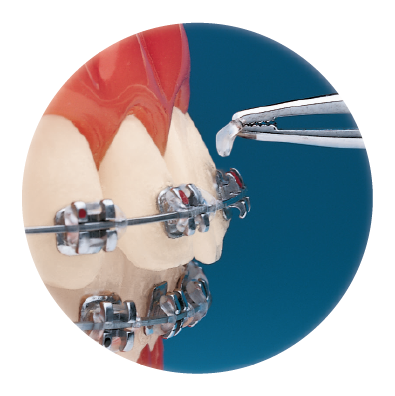 About Metal Braces
Metal brackets can be silver or golden. The are very strong and can withstand most types of treatment. At first, gums and cheek tissue may become irritated, but there are several first aid tricks to deal with the discomfort such as saltwater rinses and applying wax to the metal brackets.
Most traditional metal braces require an elastic O-shaped rubber band, called a ligature, to hold the arch wire onto the bracket. Sometimes metal tie wires (wires that twist around the bracket) are used in place of elastic ligatures.
Years ago, metal braces were not just brackets, but a band that wrapped around each individual tooth. Today, small metal brackets are glued to the front of each tooth (much less fuss). The old type of bands are usually reserved for molars or teeth with fillings that overlap to the outside surface of a tooth. Metal brackets tend to be less expensive than other types of brackets. And now, choices of colorful ligatures are available in a rainbow of colors to individualize personal style.
Looking for a different style for your braces?
Check out some of the other brackets and orthodontic treatments we offer:
The Invisalign System is a series of clear overlay templates called aligners that have been generated by computer simulation to gradually move the teeth.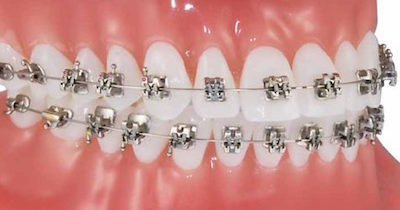 Damon braces use a slide mechanism to hold the wire instead of elastics. Ask Dr. Payne about the benefits of using Damon brackets.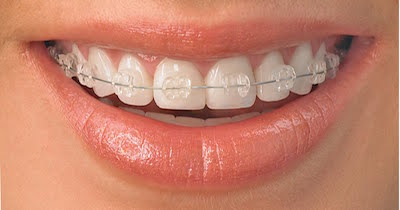 Most popular with adult patients, Clarity™ Ceramic Braces are known as "clear braces" are made of translucent material.