Invisalign™ Orthodontic Treatment
The Invisalign System is a series of clear overlay templates called aligners that have been generated by computer simulation to gradually move the teeth. This system is available to adult patients and some teenagers with certain orthodontic bite problems.


Whether you're considering treatment for yourself or someone else, knowing more about the entire process can help you be more confident in your decision to choose Invisalign and enjoy a better smile every day.
The Invisalign™ Process is Simple
Many of our patients had never considered traditional metal braces but are now happily and comfortably improving their smiles with Invisalign.
During the consultation, you and one of our doctors will discuss your case in detail to determine if you're a good candidate for Invisalign. Invisalign now addresses many cases, from simple to more complex. Dr. Payne or Dr. Streiff will determine if Invisalign is right for you. This will also be your opportunity to ask any questions about Invisalign, costs , dental/orthodontic insurance, or any other concerns.
We will take x-rays, pictures and impressions of your teeth, which Invisalign will use to create a digital 3-D image of them. From these, your  treatment plan will be mapped, including the exact movements of your teeth, and tell you the approximate length of treatment. While every case is unique to each patient, treatment typically takes approximately a year for adults. For teens the length of treatments is comparable to that of braces.
Based on your individual treatment plan, a series of custom-made, clear aligners is then created specifically for you. These aligners are made of a smooth, comfortable, BPA-free plastic that won't irritate your cheeks and gums like traditional metal braces often do. Simply wear them throughout the day, and remove them when you eat or to brush and floss your teeth. As you wear each set of aligners, your teeth gently and gradually begin to shift into place.
Approximately every two weeks, you will begin wearing a new set of aligners, advancing you to the next stage of your treatment. To monitor your progress, you will also have occasional checkups with your doctor, usually only every six weeks or so. For best results and a timely outcome, you should wear your aligners for 20 to 22 hours per day, throughout your entire treatment. At every stage, you will be able to see how much closer you are to having the smile that reflects the real you.
What is Invisalign?
Invisible way to straighten your teeth without braces
Series of clear, removable, custom-made aligners, that fit only you
No metal wires or brackets
Each aligner is individually custom-made for your needs and comfort
How does Invisalign work?
Switch out each set of aligners about every two weeks
Remove to eat, drink, brush and floss
Your teeth will move gradually each week
Orthodontist visits every 8-10 weeks
Total treatment time could be a short as 6 months
Average number of aligners is between 18 and 30
Advantages of Invisalign
No mouth abrasions caused by the metal wires and brackets of traditional braces
Removable so you can enjoy your favorite foods and brush and floss without difficulty
Have the smile you've always wanted without the braces you've always avoided!
Looking for a different style for your braces?
Check out some of the other brackets and orthodontic treatments we offer: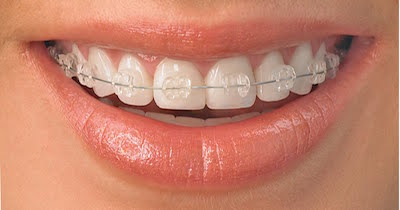 Most popular with adult patients, Clarity™ Ceramic Braces are known as "clear braces" are made of translucent material.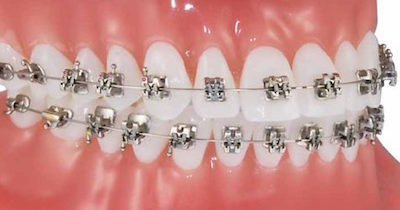 Damon braces use a slide mechanism to hold the wire instead of elastics. Ask Dr. Payne about the benefits of using Damon brackets.