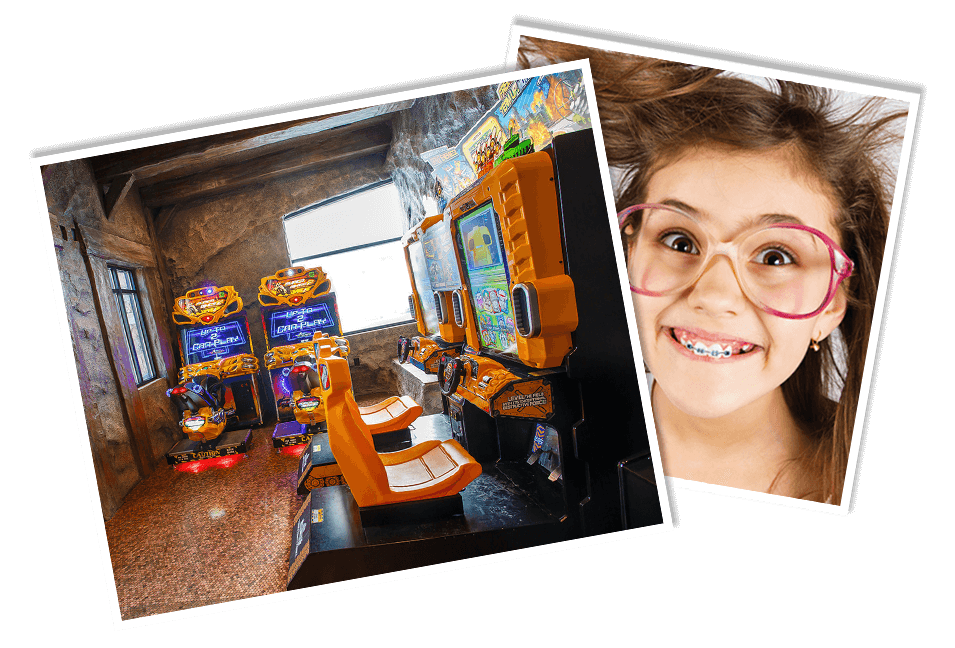 Full Size Arcade Games
Come check out the games in The Mine Shaft at Payne Orthodontics
The Mine Shaft
We wanted to furnish our waiting room with more than the ordinary Xbox or Wii that most kids already have at home, Dr. Payne created "The Mine Shaft," an arcade room with no equal in medical and dental offices in the state. Patients can enjoy full size arcade games such as Tank Tank Tank, Super Bikes 2, Gauntlet, Pacman, Snowcross, and the Fast and Furious. The Mine Shaft is available at each of the Payne Orthodontics locations and is free of charge to patients and their families. The game room is just the start of the fun experience at Payne Orthodontics!
The Whole Experience
The ski theme found in the treatment rooms goes beyond picture frames. Each of the private rooms is outfitted with a full-wall map featuring of one of the surrounding ski resorts. In addition, a real ski lift seat serves as seating for the x-ray room, and ski and snowboarding gear is carefully placed throughout the space for a cohesive and authentic feel.